Books for Parents, Friends, and Loved Ones During Eating Disorder Recovery
Author: Hill, Levine, Smolak, et al.
This is a practical book for families who are working together to heal disordered eating thoughts and behaviors in the home.
Author: Carolyn Costin, M.A., M.F.C.C.
For parents of daughters who are showing signs of disordered eating; this book addresses what to do to help your daughter, how to evaluate popular diets, and provides nutritional advice.
Authors: Seigel Ph.D., & Weinshel, Ph.D.
The authors discuss the psychological and behavioral aspects of eating disorders. The book covers how to seek help, coping with anger, and developing healthier relationships.
Author: Abigail Natenshon
This workbook is for parents of pre-teen through college age youth who want to participate in the recovery process. In includes factual information, advice, and written exercises.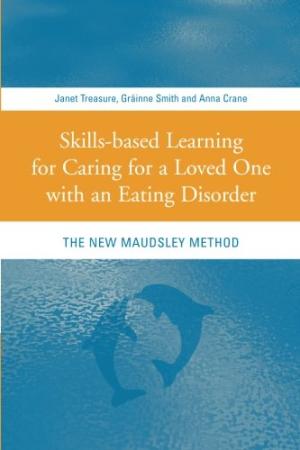 Author: Janet Treasure, et al.
This book provides carers with the skills and knowledge needed to support and encourage those suffering from an eating disorder, and to help them to break free from the traps that prevent recovery.
Author: Melody Beatie
Is someone else's problem your problem? If, like so many others, you've lost sight of your own life in the drama of tending to someone else's, you may be codependent--and you may find yourself in this book. The healing touchstone of millions, this modern classic by one of America's best-loved and most inspirational authors holds the key to understanding codependency and to unlocking its stultifying hold on your life.